How Much Do VELFAC Windows Cost?
What are VELFAC Windows?
VELFAC has been delivering energy efficient windows since 1952. Due to their production, they offer various features and benefits which ensure that our customers receive high quality products.
But, how much does a VELFAC window cost? In this article, we will run through the benefits of having VELFAC windows installed in your home while discussing the various features that are included in the price of a brand-new set of VELFAC windows.
U-Value
Our VELFAC windows enhance the warmth of internal wood alongside the durability and low maintenance properties of external aluminium. With double and triple glazing options available, a VELFAC window can achieve a U-value as low as 0.8W/m2K. The U-value is defined as the amount of heat allowed to escape through a window. The lower the value, the better it is. Their slim window frames will maximise the solar gain and natural lighting by up to 15%, which reduces the need for artificial heating and lighting (reducing the U-value).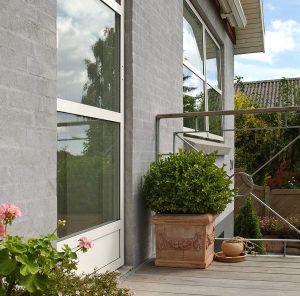 When choosing your contemporary windows, you should consider sunlight and excessive heat loss through the pane, which will save you up to 30% on your heating bills. Homeowners can enjoy increased thermal efficiency when investing in VELFAC windows.
Energy Efficiency
Aside from the U-value, a window is designed to keep the cold air out and the heat in. The latest and most up to date windows will contribute more energy to a building than losing any heat –saving you money on your heating bills. Although, depending on your bespoke requirements, your overall VELFAC window cost will vary.
VELFAC windows offer low maintenance composite windows that combine low energy performance with a stylish and modern design, all tailored to meet your requirements due to its bespoke service. Our windows use Low-E glazed units with argon-filled cavities where the U-values are achieved, with the 54mm frame profile – which means that less wood and aluminium is used in the frame.
How Much Does A VELFAC Window Cost?
Throughout your Passivlux journey, you can be sure that your experience will be completely bespoke to you and your home. The cost of VELFAC windows will vary depending on your bespoke choices. VELFAC manufacture composite windows and doors, with no standardised specifications as the process is completely bespoke to you.
VELFAC window costs are characterised by elegant and clean lines created in many shapes – you can specify which windows you think will suit your properties current style. You can make your project stand out and create profiles to make a statement. All our VELFAC window costs are tailored so that you can specify sizes, shapes, and colours from a variety of handle functions and surface finishes. All our windows are made to measure, and whatever you decide, we will be there through the process.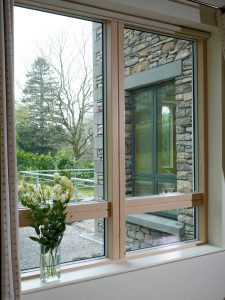 With our bespoke knowledge and experience, alongside our vast collection of architectural glazing systems, you can be sure that you are finding the right windows for your property. Whether looking for a fixed, guided or fully reversible window, you can specify your combinations and how you want them to open without compromising the design. It's important to reiterate that our VELFAC window costs will vary due to our bespoke and made to measure service. If you are curious about a rough estimate, you can always enter your details into our online quoting engine.
We have a standard selection of RAL colours, but our wide variety doesn't end there. With our non-standard colour range, you can create a bright, vibrant frame and perfectly matches your current styles – these may be subject to additional VELFAC window costs and lead times. However, we can be sure that we are giving you a full selection of colours with this option.
Get VELFAC Window Costs with Passivlux
Our showrooms display many of our VELFAC windows, discuss all your project requirements with one of our Passivlux windows specialists and see our VELFAC window costs face to face. If our variety of window systems have inspired you, don't hesitate to contact our team of advisors today!
For an estimated VELFAC window cost, please enter your details into our online quoting engine to get a free, no obligation quote. If you have any further questions about our range of products and services, call us on 01227 379 984 or send us your queries via our online form.
Categories: Passivlux
Tags: Energy efficiency, Low energy performance windows, thermal efficiency, VELFAC Window Costs
---