How Much Do Rationel Windows Cost?
The Cost of Rationel Windows
Due to over 60 years of experience in the industry, which has led to consistent innovative and technological improvements, Rationel has developed an excellent reputation. Passivlux is proud to work with one of Europe's leading manufacturers, Rationel, to provide our customers with windows that have a reputation for exceptional quality and innovation. Designed to exceed industry standards, you can benefit from improved energy efficiency, appearance, noise reduction and durability. Passivlux offers both Rationel Aluminium Clad Timber Windows and Timber Windows at an affordable and competitive price. If you want to know what the cost of Rationel windows is, then use our innovative online quoting engine and input your measurements and details to receive a bespoke price based on your home. 
Impressive Design
If your windows are outdated or underperforming, then Rationel windows are an excellent investment; your windows may be losing you money due to gaps, cracks or poorly insulated materials that heat can escape from. Our Rationel windows are great value for money due to their exceptional craftsmanship; they combine style with high performance and benefit from the classic look of timber with the modern performance of aluminium for a longer lifespan with less maintenance. Our expert installers will fit your windows professionally and to the highest building standards so you don't have to worry about the heat you have produced escaping outside your home or the cold outside air entering inside your home, therefore there will be no leaks, draught or dampness, for a more comfortable and cosy living space.
Timber is a highly thermally efficient material that will keep your home warm in the colder months. Aluminium is solid and waterproof creating the perfect combination for a highly secure, insulated and long lasting. Never worry about rotting, warping or draughts again. With Rationel windows, you can create a dry and comfortable space all year round. They meet Secured By Design standards so you are guaranteed that the best practices are followed.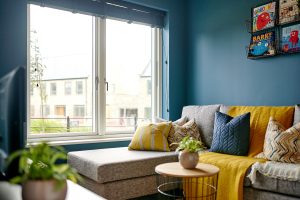 Energy Efficient Windows
We understand that this time is as important as any in saving money; with the current cost of living crisis, everyone is looking for ways to save money on their bills. A significant benefit of our Rationel windows is that they can trap heat you have produced inside your home, so you are less reliant on your central heating, saving you money on your energy bills in the long run. For ultimate protection and energy efficiency our widows are available in both double and triple glazing options. 
Rationel offers Aura and aura plus and Forma and Forma plus ranges depending on your style of home; we can discuss what option is best for you. Aura and aura plus are suited to more modern properties, and Forma and Forma Plus are suited to more traditional homes; they are both available in a range of over 200 colours to match your existing aesthetic.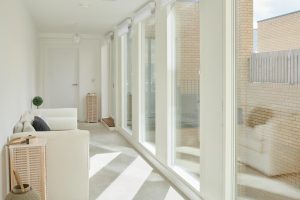 We understand that home improvement projects can be an investment; therefore, we are here to help you through the process so you can find the right windows for you and make it as stress free as possible whilst doing so. We are able to visit your home to take measurements; we are a local business in Kent, so we are happy to assist.  By working with market leading manufactures we can provide our customers with some of the best windows on the market, trust Passivlux for your next home improvement project. 
If you have any questions, please feel free to contact our friendly and helpful team or fill out our online quoting engine to receive a free tailored quote.  At Passivlux, we are sure you will find the right product for your home; our wide range of energy efficient double glazed windows and doors can transform your home. Call us on 01227 379 984 for more information. 
Categories: Passivlux
---