How Energy Efficient are Unilux Windows?
As a result of years of continuous and successful innovation and improvements in manufacturing technology, Unilux has established itself as the industry leader in Europe for the production of wooden windows. Unilux is proud to exhibit state of the art engineering techniques that have been developed over decades with its range of products, designed to complement many types of buildings, from custom homes to major office buildings.
At Passivlux, we are proud to offer Unilux windows which are able to provide a wide variety of solutions due to their meticulous attention to detail, high energy efficiency, excellent sound control, stunning aesthetics, and not to forget their exceptional durability.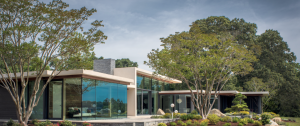 Why Should You Replace Your Windows?
Many homeowners question the advantages of  installing upgraded windows in their homes. Windows are a means of sealing your property so that very little heat is allowed to escape from the interior of the home. If the heat is able to be contained within the building, then you will rely less on your central heating – enabling you to save money on your energy bills each month. One of the primary advantages of window replacements is the improvement it provides in terms of thermal insulation. In addition, installing new Unilux windows in your home, provides other prime benefits like – minimal drafts and an increase in soundproofing and intruder defence abilities.
Unilux Window Benefits :
Durability
Design Flexibility
Energy Efficiency
Quality
Safety
Service Brand
Noise Retention
Energy Efficient Unilux Windows
A lot is expected of modern windows. Windows are our view to the world, but they also must offer security; bring in the natural light each day; stop air, cold and sound coming through – all with maximum energy efficiency.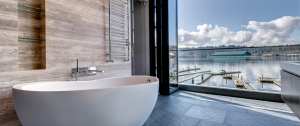 At Passivlux, we invest in Unilux Windows to ensure that our customers receive the very best solution, every time. These windows are crafted from wood and/or wood aluminium clad, which offer an incredible performance in terms of energy efficiency, insulation, security, sound barriers, and of course the aesthetics.
We are pleased to announce the addition of Unilux windows to our selection of products. When compared to even just 30 years ago, energy efficiency, safety, and functionality standards have increased dramatically to meet the requirements of both customers and building regulation authorities. This is happening because the home improvement industry is constantly improving and developing – and we want to do the same.
As a consequence of this, each and every one of our Unilux's window products is an innovation, exhibiting an exceptionally high level of engineering and product knowledge.
Passive House Suitable
Unilux windows are a product of a healthy, comfortable, and energy efficient way of living, providing Passive House suitability for your home. We are proud to partner with Unilux who are a premium manufacturer of wooden, uPVC and wood aluminium windows. They have modified the development of their Unilux windows in order to fulfil the Passivhaus standard, providing our customers with the opportunity to lessen their impact on the environment and cut down on their energy bills!

The Cost of Unilux Windows
The decision of which Unilux window to purchase for your home in Kent is a significant one, and we want to assist you in making the most informed choice possible.
As a locally owned and operated business in Kent, Passivlux is able to travel to your residence in order to take measurements for the installation of new windows. In addition, we offer a wide range of other products and services.
If you have any questions, please contact us and fill out our online quoting engine to get your FREE triple glazing quotes today!
It has never been more important to make sure that your home is keeping the heat in your home and operating in an energy efficient manner, given the increasing cost of energy bills. 
At Passivlux, our selection of high performing, thermally efficient, double glazed windows and doors, we are happy to say that we can assist you in accomplishing exactly that!
Categories: Energy Efficient Windows, Passivlux, Unilux Windows and Doors
---